Switchboard Upgrades & Installations
If you are living in an older property, chances are your switchboard (also commonly known as your meter box or fuse box) wiring was not designed with the demands of modern electricity consumption. Outdated equipment may require a switchboard upgrade to cope with the amount of power that appliances such as air-conditioning, hot water services, electric stoves and kettles running all at the same time require.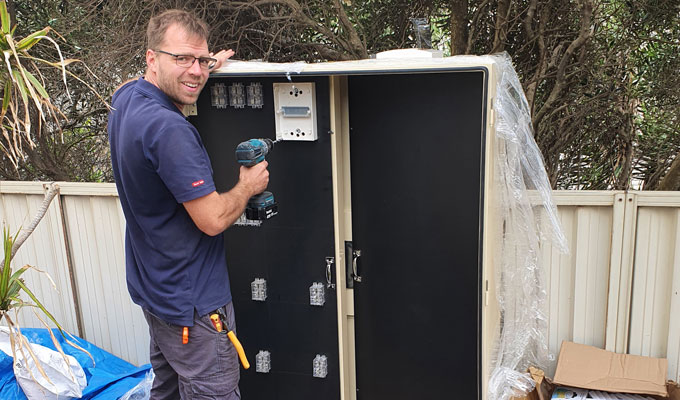 Is it Time to Upgrade my Electrical Switchboard?
Do you find your circuit breaker tripping on a regular basis or have to unplug one appliance before you can plug in another? Do your lights dim when too many devices are plugged in? Does your meter box still contain ceramic fuses? If this is you, you might want to ask yourself "Do I need to upgrade my switchboard?"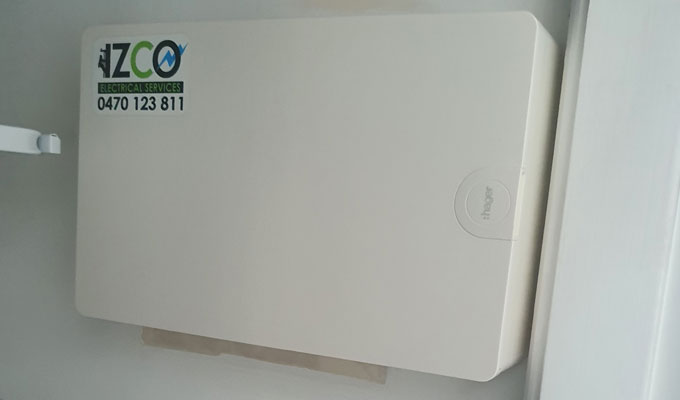 Benefits of an Upgraded Switchboard
The effective performance of your appliances begins with the switchboard. Your electrical switchboard ensures that your appliances receive the power they need to operate efficiently. A switchboard upgrade protects your appliances by ensuring they receive an uninterrupted flow of electricity as well as protecting them from power surges. A new switchboard installation or upgrade incorporating surge protectors and safety switches. Safety switches can be installed with the internals of older switchboards, however it can often be more cost effective to upgrade the entire system. Upgrading from the older style circuit breakers to a safety switch is an investment in your protection. Circuit breakers are designed to protect the cable in your home, not the person who inadvertently becomes the earth for a faulty appliance. In addition to all of this, a switchboard upgrade gives you peace of mind knowing your home and your family are protected.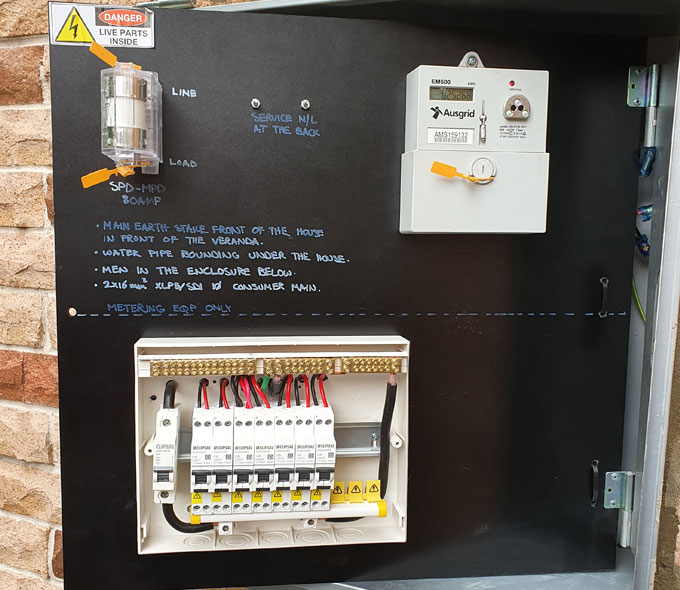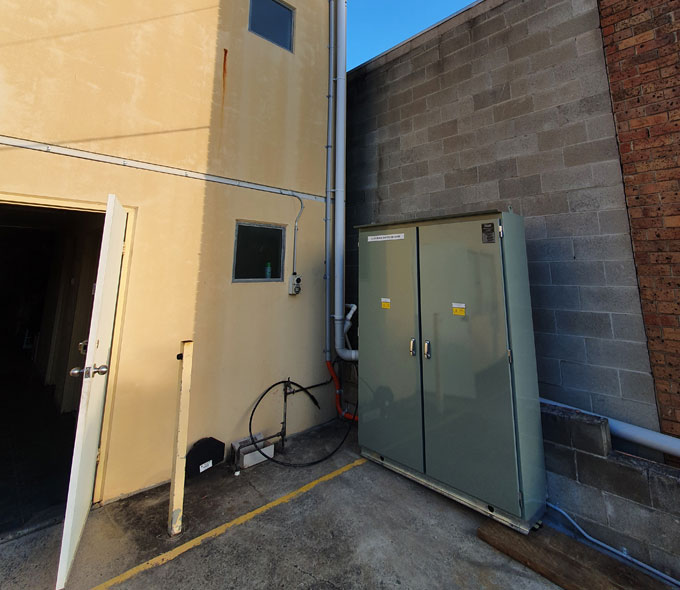 Switchboard Relocation
You may find you need to move your switchboard due to renovation, to shift it to a more accessible location, or to mount it in a position less prone to damage.
Your switchboard relocation is the perfect time to carry out an upgrade on your existing meter box. Izco Electrical can assist in moving your meter box and take care of any associated wiring changes which may be required.
Why Choose Us
Izco Electrical is the best company to upgrade an outdated or faulty switchboard. Our experienced Level 2 electricians are specialists in switchboard upgrades, installation and relocation. They know how to upgrade your switchboard to suit your lifestyle and safeguard you against voltage spikes, faulty appliances and electrical fires caused by outdated equipment.
If you are struggling with an inadequate power supply or are looking to make your house safer, call Izco Electrical and speak to one of our specialists for expert advice.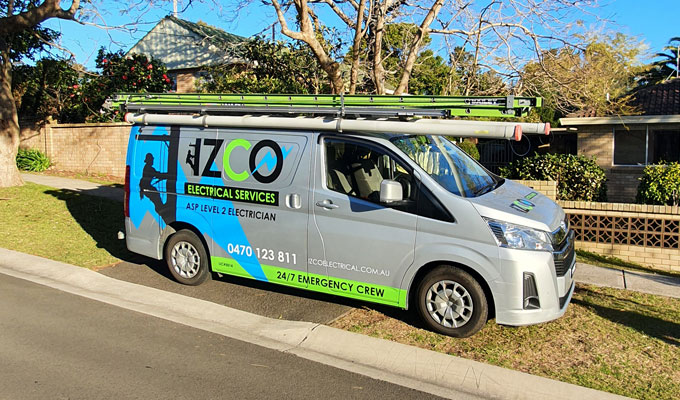 Our Lifetime Guarantee
Concerning the quality of our electrical services, you get peace of mind knowing that we are fully insured and provide a lifetime warranty on all of our electrical installations and repair works. In the unfortunate event of something going wrong, you remain protected.
When you need an expert and licensed electrician in Sydney, call IZCO Electrical on 0470 123 811 or book your job online today!
Testimonials
Fantastic!

"When we moved in to our house, the meter box was terribly outdated and in poor repair. Izco came out and assessed the situation and advised us of the upgrades we needed to make to keep our family and appliances safe. All the work was done quickly and within our budget."
Fantastic!

"Being in IT, I have a lot of expensive computer equipment I need to keep safe. After running around unplugging everything during the last storm I knew it was time to upgrade my switchboard to include surge protectors. I would recommend Izco Electrical to anyone in need of electrical upgrades or repairs"
Frequently Asked Questions
How much does it cost to upgrade my switchboard?
The costs involved in upgrading switchboard are very much dependent on the time required to complete the upgrade along with any parts and wiring which may be needed to complete the upgrade or re-location in line with Australian Standards.
To find out how much your upgrade will cost, contact Izco Electrical on 0470 123 811 for a free quote.