Disconnecting and reconnecting power from the network is a dangerous undertaking, it is for this reason that only a Level 2 electrician is authorised to perform this work. A general electrician has not undergone the extra training and accreditation to necessary to work directly with the national power grid.
What is Power Reconnection?
Temporary disconnection of your electricity supply is necessary when undertaking work that requires a Level 2 electrician and is different to permanent disconnection. Meter box installation and upgrades, overhead and underground cable repairs, power pole installation and upgrades to three-phase power are all examples of work requiring temporary disconnection with power being reconnected at the completing of works.
Temporary disconnection occurs at the point of attachment (POA). This is the first point inside your property where the electricity enters and terminates from the network. This point may be at your fascia board, at the apex of your roof, at the top of a private pole, in your private pillar or turret or at your switchboard.
Power reconnection is only possible when your Level 2 contractor has completed the repairs or upgrades you have requested and has rendered the site safe for reconnection to the network. Under category 2A of Izco Electrical's licence, we are authorised to provide emergency electrical reconnection as well as undertaking remedial and installation works.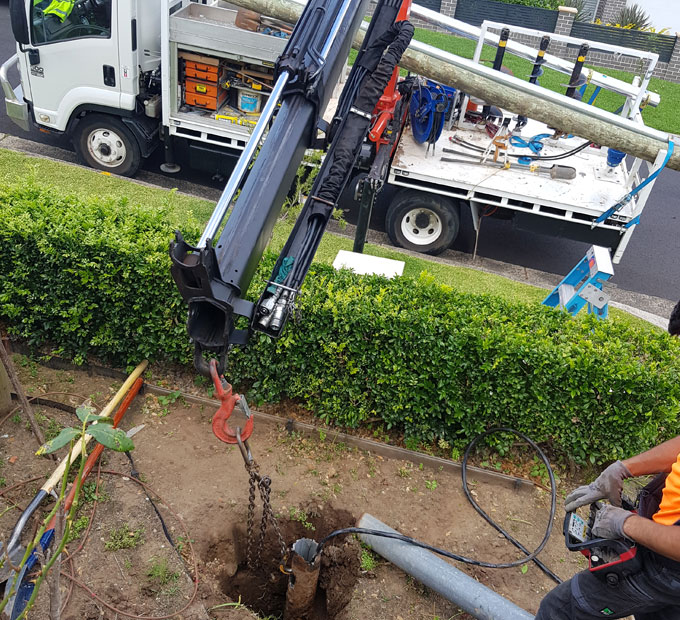 What is Permanent Disconnection?
Permanent Disconnection is exactly what it sounds like. Permanently disconnecting your electricity supply from the network is usually due to demolition works. And nothing is more permanent than the demolition of a building. Permanent electricity disconnection for demolition and excavation requires notification of three important stakeholders. Your level 2 electrician, your electrical retailer and dial before you dig.
When it comes to the disconnection and reconnection of your power service, Izco Electrical have got you covered. Not only will we assist you with disconnection prior to works, but once it is done, we will have you reconnected to the network the same day.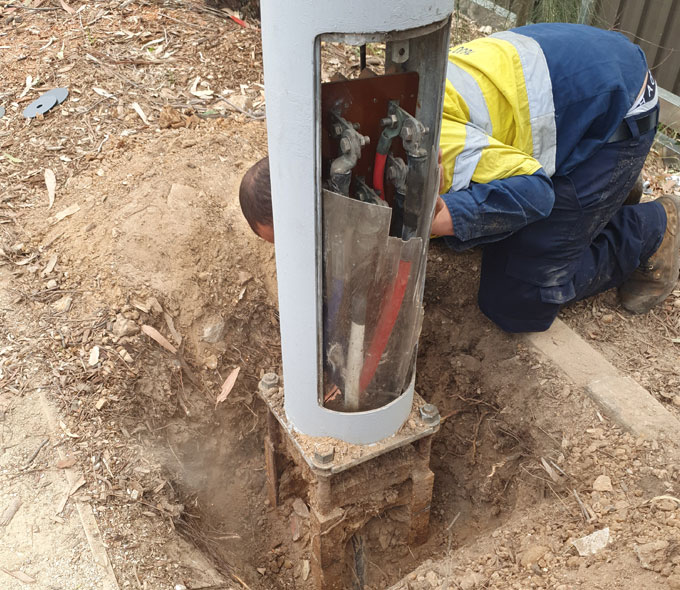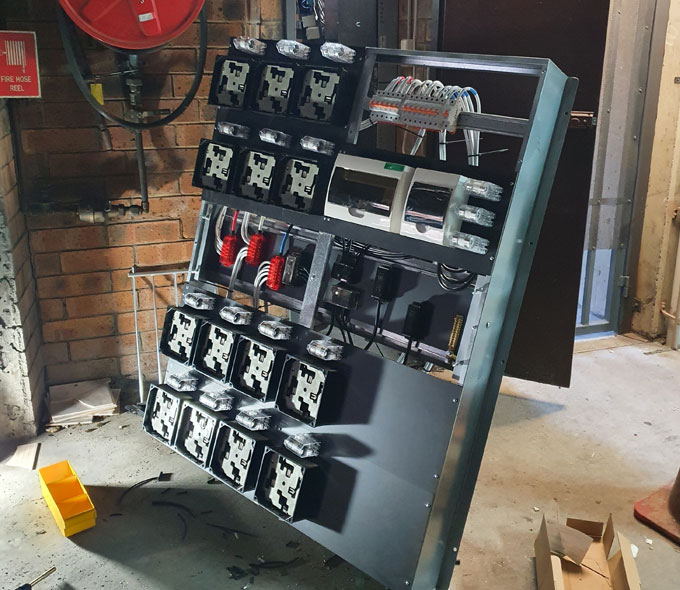 What is Permanent Disconnection?
When disconnecting and reconnecting from the electricity network, you do not want to take any chances. Ausgrid, Endeavor Energy and AGL authorised, the work performed by our highly skilled Level 2 electricians comes with a lifetime warranty.
As grade A, Level 2 government accredited service providers, Izco electrical are fully insured and highly skilled.
Our Lifetime Guarantee
Concerning the quality of our electrical services, you get peace of mind knowing that we are fully insured and provide a lifetime warranty on all of our electrical installations and repair works. In the unfortunate event of something going wrong, you remain protected.
When you need an expert and licensed electrician in Sydney, call IZCO Electrical on 0470 123 811 or book your job online today!
Testimonials
Fantastic!

"Izco took control of everything I needed to knock down the derelict building on my property and be compliant with legislation I didn't know or understand. They took the headache out of a complex process and allowed me to focus on coordinating my upcoming construction."
Fantastic!

"I was beside myself when our power was turned off and I received a defect notice for a fault at the point of connection. The team at Izco were amazing. They kept me calm and informed as they went to work on our emergency repairs. As a young family with 3 children under 5 years old, we needed our power back on fast."
Frequently Asked Questions
Do I need a permanent disconnection if I am demolishing a property?
Yes. Disconnection of the electricity supply to your property is required when demolishing an existing home. This process involves the disconnection and removal of all overhead and underground cables, and the disconnection and removal of metering equipment that belongs to the electricity supplier.
If you still require electricity to complete works once the power has been completely disconnected from the supply provider, you may be able to retain the availability of the electricity supply via a temporary builders' service during the construction period. As everyone's needs and circumstances are different, contact us to discuss this process in more detail.