IZCO Electrical – Electrical Contractor & Accredited Level 2 Service Provider
Are you looking for a licensed level 2 electrical contractor in Sydney for electrical installations or repairs? Or do you want to upgrade your existing electricity supply? IZCO Electrical can deal with any size job, regardless of how large or complex, it may be. If you need major electrical work performed at your premises, IZCO Electrical can send a fully authorised level 2 electrician to your site!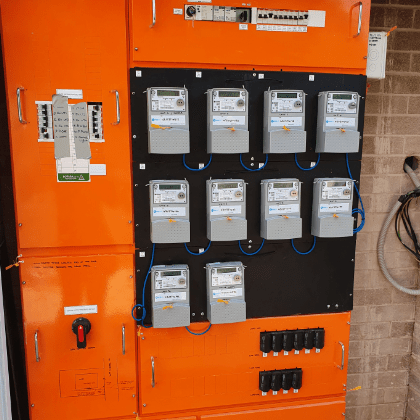 Residential Units
200 AMP SERVICE CONNECTION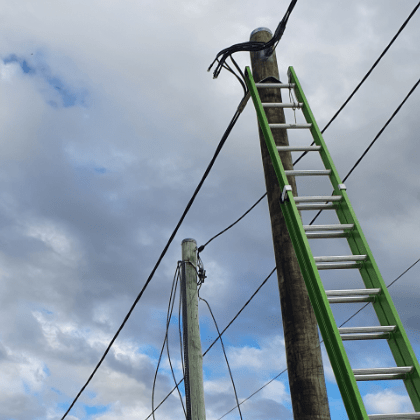 Overhead on Timber Pole
LEAD-IN POLE CONSUMER MAINS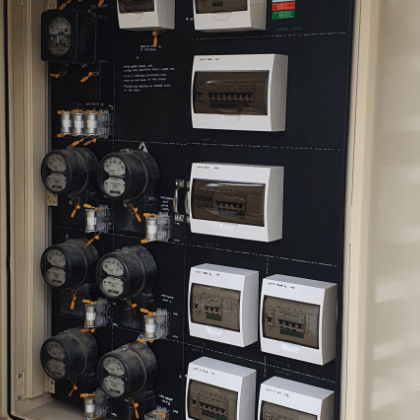 Commercial Metering
100 AMP SERVICE CONNECTION
Why Choose Us?
IZCO Electrical endeavours to provide superior and dependable professional Level 2 electrical services in Sydney at cost-effective prices. Here are some vital reasons that will make you choose our Level 2 electrical services: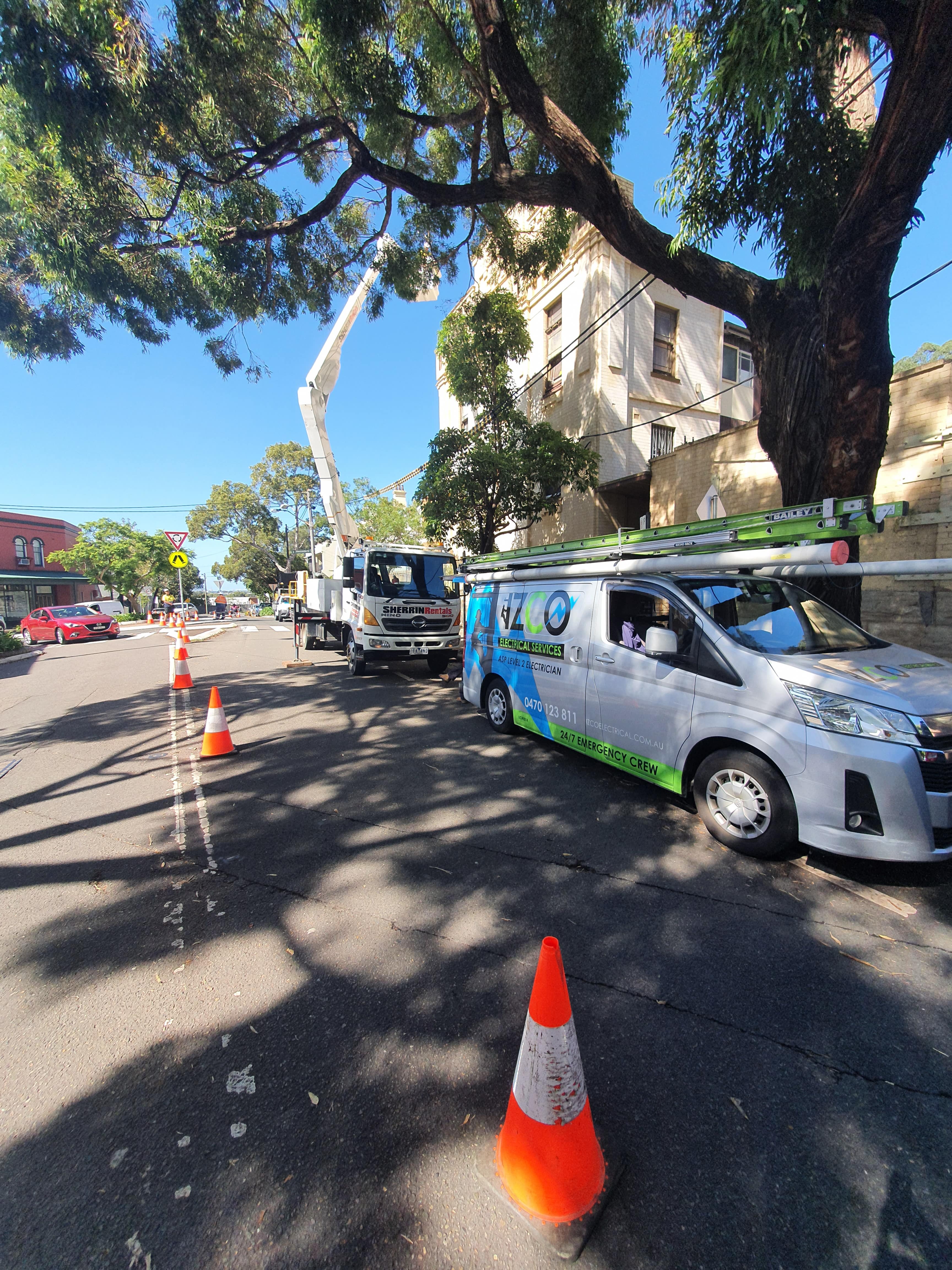 We are fully authorised with Ausgrid & Endeavour Energy
IZCO Electrical is a government accredited electrical contractor company.
Reliable emergency electrician service 24 X 7 on-call.
All of our electrical works are backed by a lifetime warranty.
Our professional electricians are fully insured and licensed.
Over 10 years of experience carrying out a range of electrical works.
Our expert electrical services are easily accessible.
We are fully equipped with EWP and crane trucks.
We have easy access to the facilities required for any situation.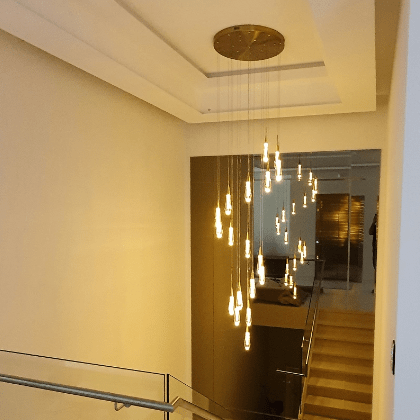 LED Spot Lights
ARCHITECTURAL DESIGN WITH SPECIAL LIGHTING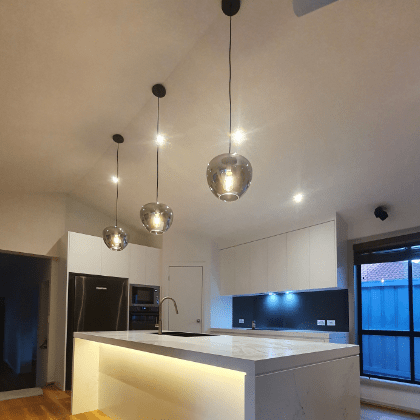 Architectural Lighting
KITCHEN RENOVATION AND PENDANT LIGHTS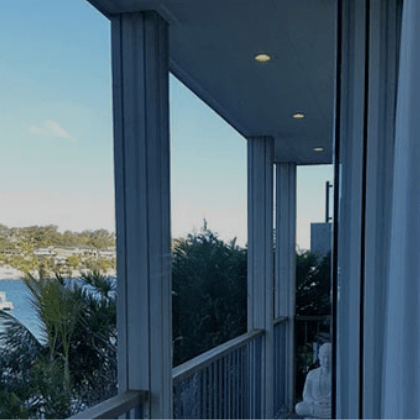 House Rewiring
UPGRADE TO LED DOWNLIGHTS
About IZCO Electrical
IZCO Electrical is a local electrical service provider and grade 'A' government-accredited Level 2 service provider based in Sydney, authorised with Ausgrid and Endeavour Energy to provide Level 2 electrical services, as well as electrical maintenance and repairs.
We also offer a 24/7 emergency service for all our customers, so if disaster strikes, call us immediately, and we will be right there to fix your electrical problems. Rest assured, we will complete the job to the highest quality maintaining the utmost safety.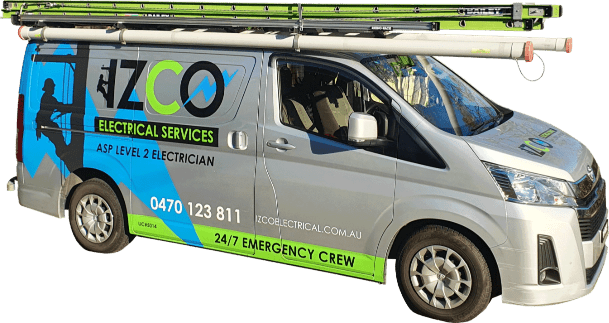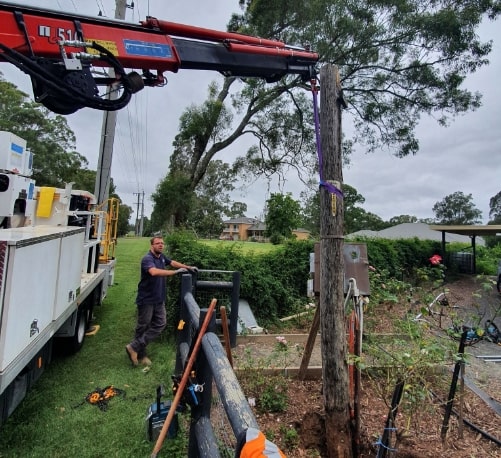 Private Power Pole Replacement & Installation
IZCO Electrical can supply and carry out the replacement and installation of galvanised/steel or timber private power poles. A private power pole is your independent source of electricity. The private electricity pole positioned on your property is connected via cables from your street's network to your point of attachment. Besides, a private power pole can be shared with multiple properties. For that, a level 2 electrician will need to assess the worthiness of a shared private power pole for your property.
Read More
What We Do?
IZCO Electrical offers all types of level 2 electrical services, including emergency electrical repairs, power pole installation or replacement, power line overhead/ underground replacement. Our electrical services have covered your every requirement.
Glance over the services we offer:
Electrical breakdown - emergency service and repairs.

Perform installations, repairs and maintenance service of the underground and overhead service lines.

Perform upgrades of power mains, upgrade to a 3-phase power supply.

Power pole installation/ replacement.

Switchboard upgrade/ new install.

Meter box upgrade for solar installation (Metering protection device installation).

Permanent power disconnection for demolishment.

Electrical maintenance includes updating the lighting, installing a PowerPoint, installing a safety switch, installing an electric car charger (Tesla Car Charger), electrical fault finding and more.

Real estate and strata electrical maintenance works.

Our Lifetime Guarantee
Concerning the quality of our electrical services, you get peace of mind knowing that we are fully insured and provide a lifetime warranty on all of our electrical installations and repair works. In the unfortunate event of something going wrong, you remain protected.
When you need an expert and licensed electrician in Sydney, call IZCO Electrical on 0470 123 811 or book your job online today!
Testimonials
Fantastic !

I was undergoing a full renovation of my house and needed all kinds of electrical installed: smoke alarms, ceiling fans, lights, Power Points, Meter box relocation… IZCO Electrical sorted everything out for me with no fuss at all, so I was extremely grateful that I could leave it all to them and concentrate on other tasks. They spared me from the headache of sorting it all myself – highly recommend!
Fantastic !

My power went out in the middle of the night after a massive storm and I couldn't figure out what was wrong. I called IZCO Electrical right away and they came over far quicker than I expected, especially because it was dark outside! They found the fault almost immediately and got straight to work. The electrician they sent was extremely friendly and efficient – I will definitely be calling them for any electrical work again!
Fantastic!

Highly recommend this company for trusted workmanship. I needed a Level 2 Electrician to do urgent work to repair the consumer mains as defected by Ausgrid. Iman's crew rectified the fault promptly and while testing the service found that my new switchboard had been rewired incorrectly the previous year by another electrician. I was very appreciative this fault was found as the situation could have been hazardous. Thank you Iman for the great and friendly service.
Fantastic!

Excellent experience with this company. Professional in every interaction starting from the initial contact about getting a quote and finishing with the job itself. Very punctual on the day of the job, very polite and friendly. The work was carried out within a very reasonable time frame and to a high standard. The price charged was very fair.
Fantastic!

Izco Electrical have been my preferred Level 2 electricians for several years now and they bring a lot of value add to my small business with their professional and timely approach to my clients varied requirements. They act professionally, deliver quality of work and have fair dinkum pricing.
Fantastic!

I was looking for a level 2 electrician to connect the power for my new house. I found Izco Electrical on Google search and they smash the job very fast.
Fantastic!

Fantastic prompt and reliable service from IZCO Electrical at a fair and reasonable price. Needed to have the electricity upgraded for our home and granny flat. Spent all day working on and charged exactly as quoted.
Location
IZCO Electrical is a Sydney based Level 2 service provider, and we serve the following locations:
Frequently Asked Questions
What is the difference between a level 2 electrician and a normal electrician?
The difference between a level 2 electrician and a normal electrician is that they hold different qualifications. Normal technicians can only manage basic electric work, such as wiring problems and fitting the electrical things. Level 2 electricians are specially trained and hold higher qualifications by power authority and can carry out more advanced jobs for clients. 
Why should I use a master electrician?
A master electrician is trained, qualified and experienced to provide professional, reliable and safe service at the highest standard. Besides, master electricians should constantly update their knowledge by attending ongoing training to make sure they remain masters of their trade.
How would I know when to upgrade my electrical switchboard?
When your property's circuit breaker gets faulty or when you have not safety switch installed in the swichboard , then it might be time for an upgrade. So you have to perform regular electrical checks to ensure you have a safe switchboard. If you run into issues with the circuit breaker/Safety switches, call us at IZCO Electrical on 0470 123 811, and we will arrange and send a certified electrician to examine it right away!
How much does a level 2 electrician cost?
Rates charged by Level 2 Electricians are slightly different with normal electricians because:
An Accredited service provider Level 2 carries Safety tools that have expiry dates.
Require annual training to comply with the current safety rules.
Pay inspection fees to the supply authority for every job completed.
Hold individual Licenses for each supply authority.
Public liability insurance to cover the supply authority electricity network and assets.
How can I have three phase power?
If you need to upgrade your electrical installation to three phase due to installation of a new three phase Solar system, New 3 phase Air-conditioning or a three phase Tesla car charger simply, contact IZCO Electrical team on 0470123811. We can provide the cost in less than 4 hours.
What should you do if you get a Defect notice of an electrical defect from Ausgrid or Endeavour Energy?
Ausgrid and Endeavour Energy inspect properties randomly and give defective notices to home owners when service cables, Brackets/Power poles or other fittings are deemed a hazardous to the home or network.
Well, your top priority is to act quickly, as you only have 21 days to get the defect repaired. Don't delay getting professional help till the last moment to fix electrical defects and risk missing the deadline. Look for specialist Level 2 electrical contractors like IZCO Electrical to resolve the electrical defect at the earliest.