What is an Electrical Defect Notice?
If your electrical installation does not comply with safety standards, a defect notice may be issued. Safety standards include the NSW Electricity Supply Act 1995, the Electricity (Consumer Safety) Regulation 2006 and your electricity supplier's network standards. Electricity suppliers inspect new and existing connections and can issue electrical defect notices to customers and/or electrical contractors for non-compliant electrical installations.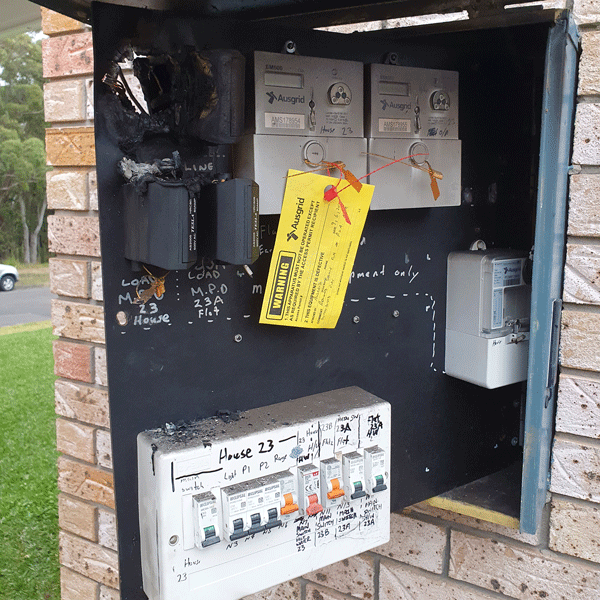 What Does a Defect Notice Mean?
A defect notice means that a part of the electricity supply to the property has become unsafe or defective. The defect notice requires you to have the listed defects rectified by a level 2 electrical contractor, usually within 21 days. If you fail to complete the required work within the timeframe given, your electricity supply can be disconnected.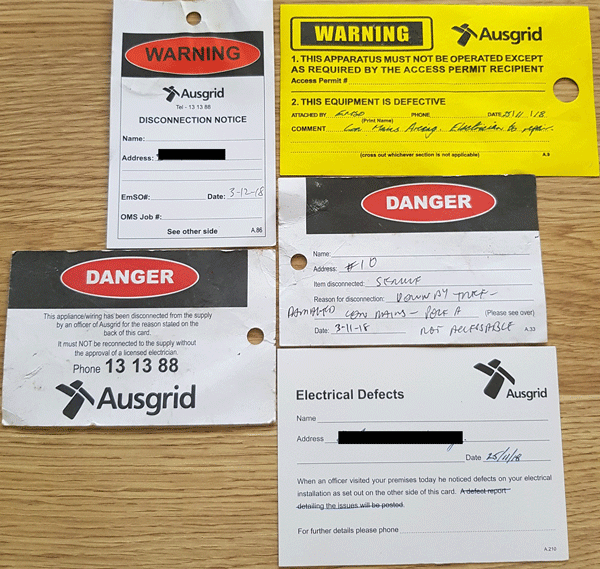 How to Repair a Defect Notice
Once works have been completed by a Level 2 electrician and work comply with the current standards, your Level 2 electrician will notify the distributor and the defect notice will be considered cleared after inspection.
Izco Electrical Level 2 technicians are fully authorised to repair any defect and organise the inspection with the relevant authorities.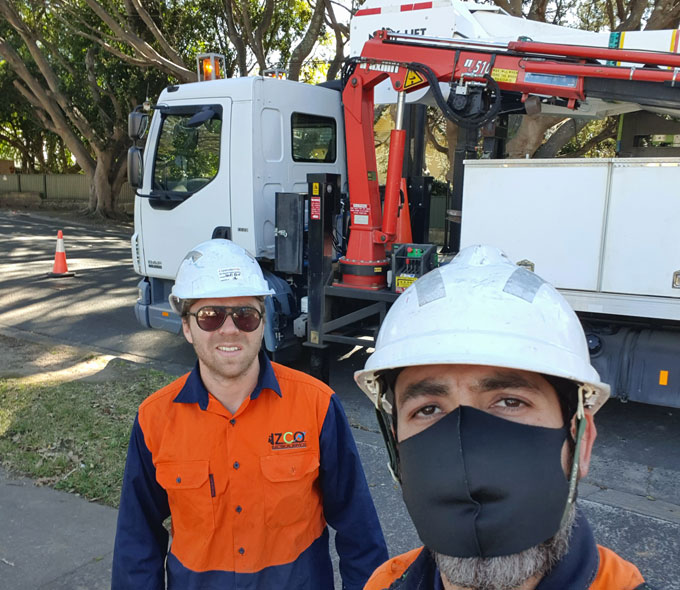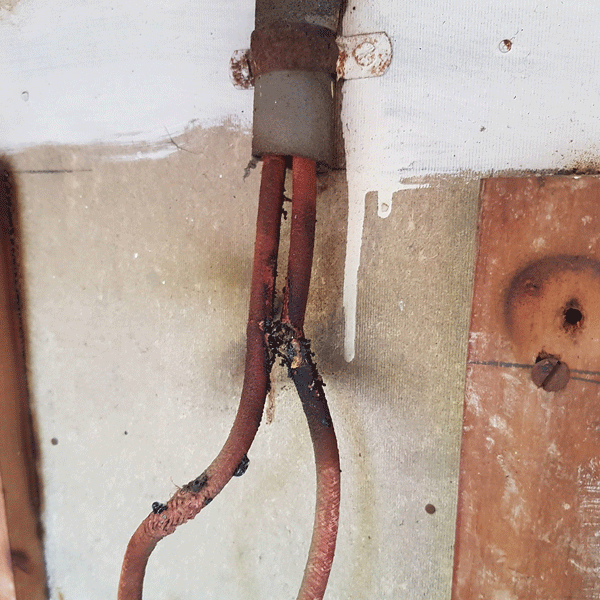 Common Reasons to Receive an Electrical Defect Notice
UV sun damage is amongst the most common reasons homeowners receive electrical defect notices. The harsh Australian sun can damage the insulation around overhead cables, rendering them unsafe.
Other reasons you may receive a defect notice include low hanging overhead cables, dangerous parts inside your switchboard, missing or damaged equipment, rusty or broken brackets at the point of attachment, damage to private poles or trees encroaching on the 500mm required distance between supply cables and vegetation.
Faulty wiring or incorrectly performed alterations or additions can also be responsible for a defect notice.
You will generally be given between 21 and 30 days to rectify the issue, however in extreme circumstances your supply may be disconnected immediately. Disconnecting an electrical supply is a suppliers last resort, however they are required by law to ensure all electrical connections comply with relevant safety standards.
What Happens Next?
If the work was completed by your electrical contractor, contact them to request they rectify their mistake if the work has been performed incorrectly. However, if you are uncomfortable in having them work on your home again, do not know who completed the work or the defect notice is a result of damage, you can call Izco Electrical for prompt, professional assistance.
In order to remove a defect notice you will need to engage a Level 2 electrician to carry out the required repairs as the power will need to be disconnected and reconnected to the supply and report the repairs back to the supplier who issued the notice.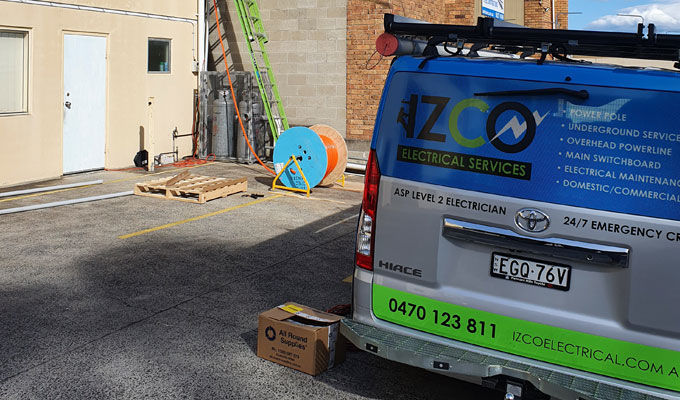 How Can We Help
Qualified to disconnect and reconnect your property from the supply, all of Izco Electrical's Level 2 electricians are able to undertake electrical defect notice repairs. With 24/7 services on call, Izco can help you rectify emergency electrical defect notice repairs.
Izco Electrical contractors guarantee we will do our utmost to repair your privately-owned electrical assets swiftly, getting your power back on again fast. After completing your repairs, your Izco electrician can ensure that the rest of your privately-owned electrical assets are compliant so you do not receive another defect notice.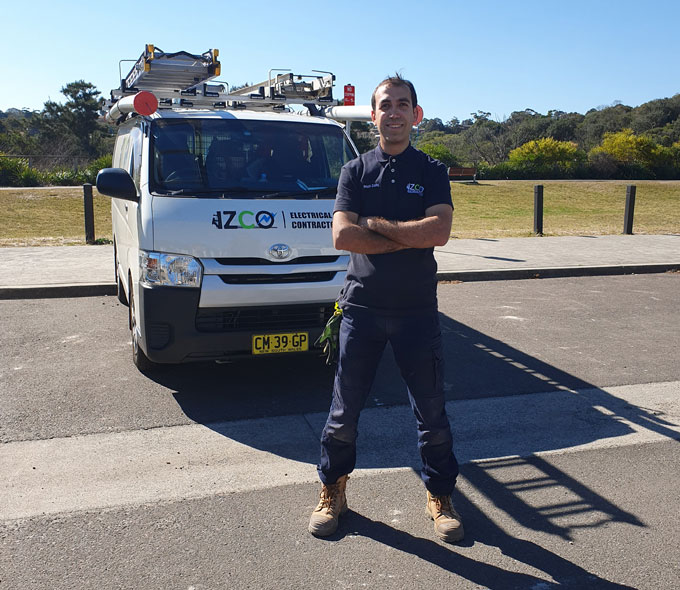 Our Lifetime Guarantee
Concerning the quality of our electrical services, you get peace of mind knowing that we are fully insured and provide a lifetime warranty on all of our electrical installations and repair works. In the unfortunate event of something going wrong, you remain protected.
When you need an expert and licensed electrician in Sydney, call IZCO Electrical on 0470 123 811 or book your job online today!
Testimonials
Fantastic!

"Living near the ocean, my point of attachment had become damaged by rust without me realising it. Izco Electrical took care of the problem swiftly, getting my electricty reconnected the same day they disconnected it or repairs."
Fantastic!

"I was in a panic when I received a defect notice for sun damaged wiring, I didn't even know that was a thing. Thank goodness I called Izco for help, they talked me through the process and put my mind at ease instantly."