Upgrade Single Phase to Three-Phase Power
If you have installed a 3-phase solar system or need a fast electric car charger or other appliances running with 3-phase power, it is time to upgrade to three-phase power. So when electrical appliances and devices increase in your home, it will require more electricity to power and run everything balanced & smoothly. For example, if you have three or more air conditioners in your home, you should upgrade to a 3-phase power supply, as it will improve the stability and consistency of the power supply.
Benefits of Upgrading to a 3-Phase Power Supply
A 3-phase electricity supply generates more power than a single-phase.
A 3-phase power can balance loads seamlessly, reducing harmonic currents and the requirement for large neutral wires.
The power supply is consistent and steady, and electricity never drops to zero, making it ideal for large residential homes, commercial buildings and manufacturing units.
A 3-phase circuit renders more power density than a single-phase circuit at the same amperage, keeping the size of wiring and costs lower.
Electrical appliances and devices powered by a 3-phase connection will last longer due to less vibration.
Converting single-phase to the 3-phase power supply can be done with ease.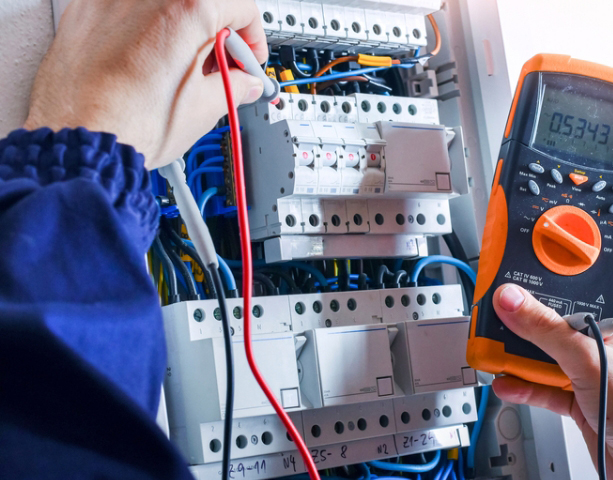 Why Should You Upgrade to a 3-Phase Switchboard?
Here are the reasons for installing 3 phase power in your home:
3-Phase provides more power and is more dependable at keeping electrical systems safe.
When you install heavy energy swallowing electrical appliances, machinery, or systems in your home, you need a 3-phase power supply. For instance, air conditioning pulls a lot of power, so if you're using three or more air conditioners in your home, you need to install 3-phase power.
When you replace your old ovens, fridges, washing machines, and other electrical appliances with new ones, you will need more power to run new electrical appliances.
Your old electrical system is outdated and risky to keep and thus requires replacing.
If you ever receive a 3-phase electrical defect notification from Endeavour, Essential or Ausgrid energy, you will have 21 days to resolve the issue. If you fail to fix it in the given timeline, you risk power getting disconnected from your home.
At IZCO Electrical, our Level 2 electricians will safely remove the old switchboard and install a new 3-phase switchboard. Our Level 2 electricians will safely install the new switchboard and connect all the parts, such as the circuit breakers and safety switches.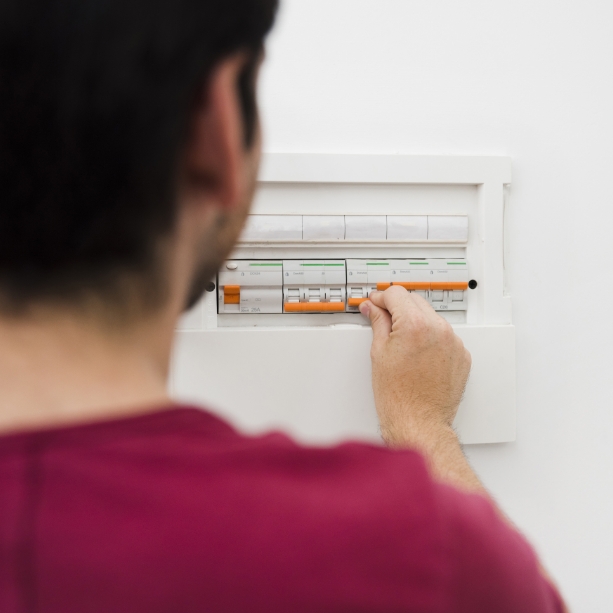 What is a Three Phase Power Upgrade?
You may well ask yourself "Do I Need Three-Phase Power?" The answer to that all depends on the types of appliances you are running in your home.
Most domestic residences only require single phase power and as such, single phase is the standard for all homes being connected to the grid. Appliances such as ovens, fridges, freezers, televisions and dryers all run smoothly on single phase power. As do your lights. You can even charge your Tesla Car Charger on single phase power.
The only time a domestic home should require three-phase power is when it is running heavy duty electrical appliances such as:
Three-phase Air conditioning
Three-phase EV Car Charger (Tesla Charger)
Three-phase Solar Inverter
Three Phase Swimming Pool Heater
Three-phase Air Compressor / Welder Machine
This can typically include having a very large house with a large capacity circuit, installing an electric instantaneous hot water service, or you have the need to use a commercial-sized arc welder.
Three-phase circuits provide greater power density and make it easier to balance the load large motors draw by spreading it evenly across all three phases. If you already have three-phase power in your home and do not run anything that requires it, that is okay. It simply means that your electricity consumption will be shared out across all three phases evenly.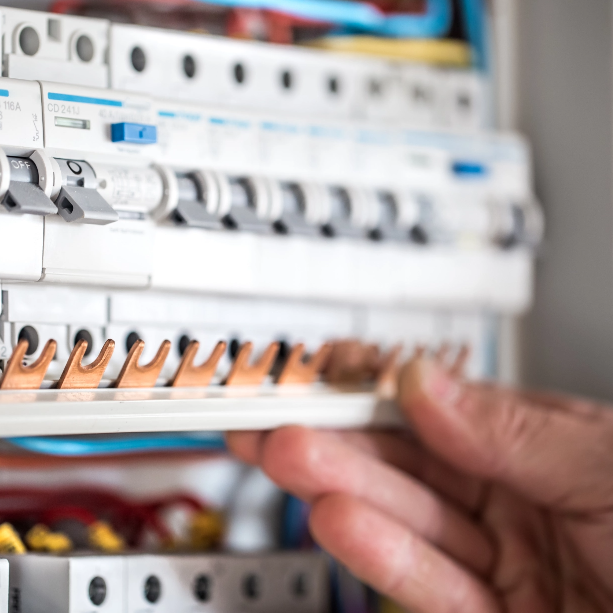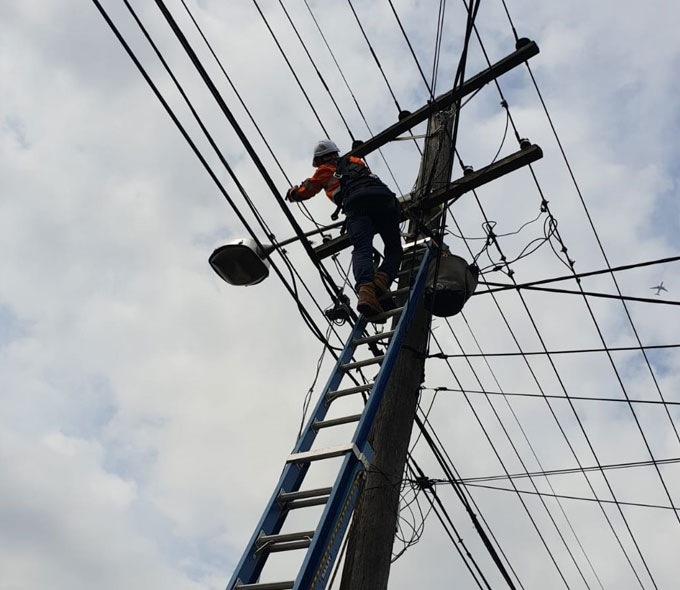 Why choose us for your power upgrade
The cost of installing three-phase power in NSW to a new home can run high. The same can be said for hiring an ASP Level 2 Electrician to convert a single-phase to a three-phase in the average domestic residence. That is why it is important to choose a Level 2 Electrician you can trust to give you a fair price and perform the work to the highest of standards.
Installing or upgrading your electricity supply to three-phase is a job only an electrical contractor with a minimum of Level 2 accreditation is able to perform. With ten years' experience working on domestic residences assisting people to safely and economically alter their electricity needs, Izco Electrical are the team to help you with your three-phase conversion.
Our Lifetime Guarantee
Concerning the quality of our electrical services, you get peace of mind knowing that we are fully insured and provide a lifetime warranty on all of our electrical installations and repair works. In the unfortunate event of something going wrong, you remain protected.
When you need an expert and licensed electrician in Sydney, call IZCO Electrical on 0470 123 811 or book your job online today!
Testimonials
Fantastic!

"We moved into our new home because it had a large shed at the bottom of the garden, perfect for me to work on cars. But I couldn't run my arc welder without upgrading to three-phase power. The team at Izco explained exactly what I would need to do, provided me with a free quote and competed the job when they said they would. Even installed some new power points in the shed for me while they were here. I would highly recommend Izco Electrical to anyone needing any kind of work done."
Fantastic!

"A large family in a large house needs a large air-con. Izco Electrical upgraded my power supply so we could run our new ducted air-conditioning keeping the sweat, and complaints about the heat, to a minimum."
Frequently Asked Questions
How much will it cost me to upgrade from a single phase to a 3-phase power in Australia?
The cost of upgrading single-phase service to three-phase service depends on the access to the property for running a new three-phase cable overhead or underground. For having a three-phase we might consider the possibility of :
A new private pole
Upgrading the existing meter box to the new standard
Possibility of excavation for underground service
Trimming vegetation for overhead service
Based on these items after the site inspection, we can price you. 
How do I know if I have three-phase power in our property?
One of the simplest methods to determine if you have single phase or three-phase power is by playing the numbers game. Head out to your meter box and take a look. Single phase buildings have one service fuse, three-phase buildings have three service fuses. Service fuses are generally large, black, rectangular fuses and easy to spot (Service protection Device or SPD).
The other method is to look at the main switch in your meter box. The main switch will be marked as such and just like the fuses, the numbers give it away. If your main switch consists of one, singular pole, you have single phase power. However, if your main switch is three poles wide (all joined together at the end), you have three-phase power.
How do I contact the best electrician for increasing the power supply for my home?
When you want to increase or upgrade your home's power supply to a 3-phase power supply, call IZCO Electrical, Accredited Level 2 Service Provider, on 0470 123 811 for a prompt and speedy solution.
Does three-phase power cost more to run?
The short answer is no. Billing is based on energy consumption, not the manner in which the house is wired. If you have three-phase power to your house in order to run a Car Charger, large air-conditioners or an electric instantaneous water heater, these items will increase your bill due to their need to consume more power to run. Your electricity bill reflects the number of Kilowatts used, not the phases over which it is spread.
How to identify the type of power phase supply I have?
It is easy. Check your switchboard and look at the Main Switch:
If it's a slim, single switch, you have single-phase power.
If it appears to be three switches blended into one and broader than 3cm, you have a 3-phase power supply.