What is a Three Phase Power Upgrade?
You may well ask yourself "Do I Need Three-Phase Power?" The answer to that all depends on the types of appliances you are running in your home.
Most domestic residences only require single phase power and as such, single phase is the standard for all homes being connected to the grid. Appliances such as ovens, fridges, freezers, televisions and dryers all run smoothly on single phase power. As do your lights. You can even charge your Tesla on single phase power.
The only time a domestic home should require three-phase power is when it is running heavy duty electrical appliances. This can typically include having a very large house with a large capacity air-conditioner, installing an electrical instantaneous hot water service, or you have the need to use a commercial sized arc welder. Other times you may need three-phase power is if you are running farm machinery.
Three-phase circuits provide greater power density and make it easier to balance the load large motors draw by spreading it evenly across all three phases. If you already have three-phase power to your home and do not run anything that requires it, that is okay. It simply means that your electricity consumption will be shared out across all three phases evenly.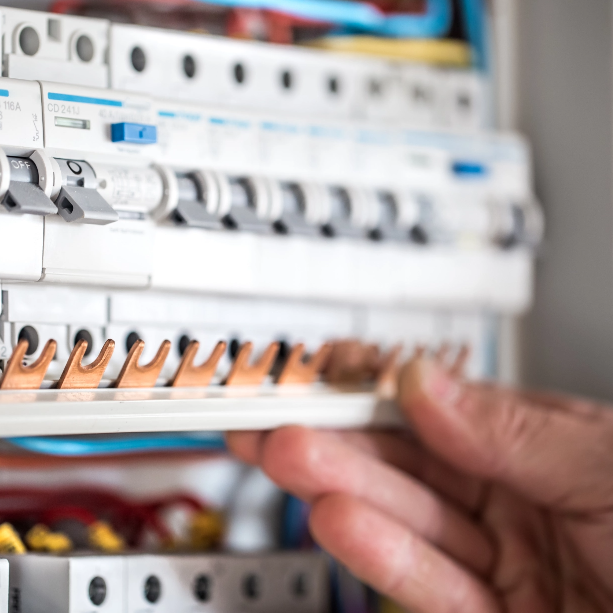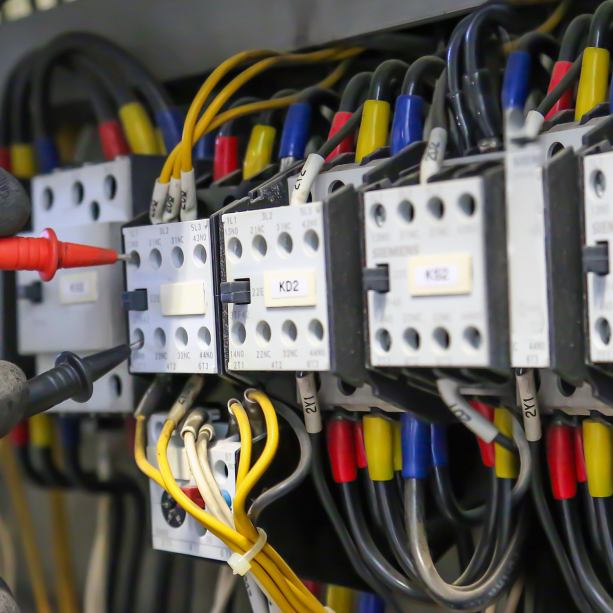 Why choose us for your power upgrade
The cost to install three-phase power in Australia to a new home can run high. The same can be said for hiring a contractor to convert single phase to three-phase in the average domestic residence. That is why it is important to choose an electrical contractor you can trust to give you a fair price and perform the work to the highest of standards.
Installing or upgrading your electricity supply to three-phase is a job only an electrical contractor with a minimum of Level 2 accreditation is able to perform. With ten years' experience working on domestic residences assisting people to safely and economically alter their electricity needs, Izco Electrical are the team to help you with your three-phase conversion.
Our Lifetime Guarantee
Concerning the quality of our electrical services, you get peace of mind knowing that we are fully insured and provide a lifetime warranty on all of our electrical installations and repair works. In the unfortunate event of something going wrong, you remain protected.
When you need an expert and licensed electrician in Sydney, call IZCO Electrical on 0470 123 811 or book your job online today!
Testimonials
Fantastic!

"We moved into our new home because it had a large shed at the bottom of the garden, perfect for me to work on cars. But I couldn't run my arc welder without upgrading to three-phase power. The team at Izco explained exactly what I would need to do, provided me with a free quote and competed the job when they said they would. Even installed some new power points in the shed for me while they were here. I would highly recommend Izco Electrical to anyone needing any kind of work done."
Fantastic!

"A large family in a large house needs a large air-con. Izco Electrical upgraded my power supply so we could run our new ducted air-conditioning keeping the sweat, and complaints about the heat, to a minimum."
Frequently Asked Questions
How much does it cost to convert single phase to three phase power?
The cost of upgrading single-phase service to three-phase service is currently $7 to $10 per linear foot, from the nearest existing three-phase power line in the neighborhood. Installation can be expensive and as a general rule, paid for by the homeowner.
How do I know if I have three-phase power in Australia?
One of the simplest methods to determine if you have single phase or three-phase power is by playing the numbers game. Head out to your meter box and take a look. Single phase buildings have one service fuse, three-phase buildings have three service fuses. Service fuses are generally large, black, rectangular fuses and easy to spot.
The other method is to look at the main switch in your meter box. The main switch will be marked as such and just like the fuses, the numbers give it away. If your main switch consists of one, singular pole, you have single phase power. However, if your main switch is three poles wide (all joined together at the end), you have three-phase power.
Does three-phase power cost more to run?
The short answer is no. Billing is based on energy consumption, not the manner in which the house is wired. If you have three-phase power to your house in order to run welders, large air-conditioners or an electrical instantaneous water heater it is these items that will increase your bill due to their need to consume more power to run. Your electricity bill reflects the number of Kilowatts used, not the phases over which it is spread.