Electric Meter Installation, Repair & Replacement
IZCO Electrical is an Accredited Level 2 Service Provider providing electric meter systems for residential, commercial and construction businesses. Old-style or traditional disc meters have a life of up to 30 years. That means houses built before 1990 will require to upgrade out of requirement instead of preference. Our professional team is highly experienced and skilled in meter breakdowns, maintenance services and mass meter replacements. We ensure the best safety levels while surpassing customers' expectations and ensuring optimum service delivery.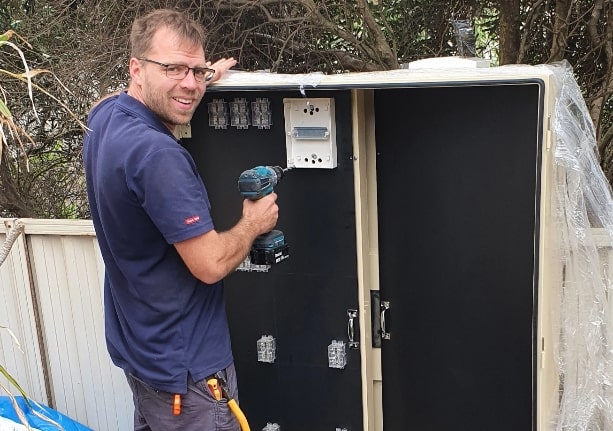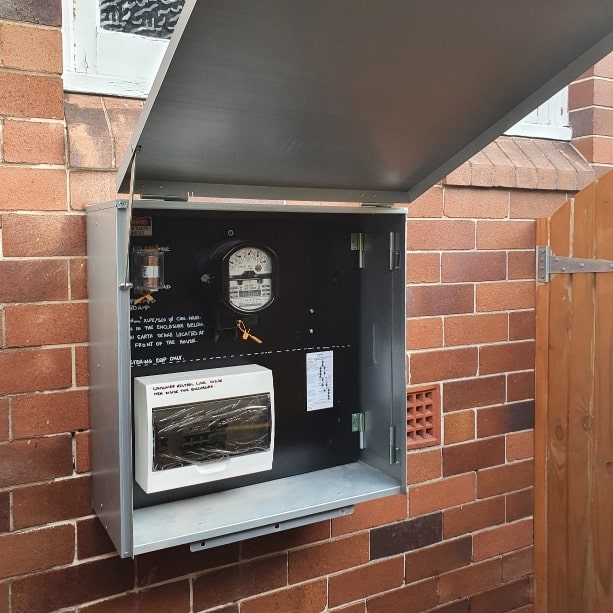 Our Metering Services:
IZCO Electrical is a Sydney based company offering specialised Level 2 electricity services. We provide meter installations, ongoing maintenance and asset management for the lifespan of the customer's meter device. Our metering services include:
New meter connections
Solar gross to net meter replacements
Meter disconnects, reconnects, and restrictions
Volume electricity meter exchange
24-Hour faults & repairs to energy retailer's devices
Customer originated testing and investigation
Current transformer testing and visual checks
Irregular connection detections and finding equipment faults.
At site compliance and sample testing programmes
Site and equipment inspections and on-site meter reprogramming.
Level 2 Electricity Meter Installation & Smart Metering
As per the Power of Choice Reforms regulation, the Australian government has issued a notification whereby smart electric meter installation is obligatory. So if you go for an electric meter replacement or upgrade, it must include a smart meter system. It is an efficient way of reading and recording electricity data, and it allows property owners to track their electricity consumption.
If you want to know about your daily electricity consumption, the smart metering system offers the speed, the reliability and the convenience you need. Call IZCO Electrical on 0470 123 811 to carry out your smart meter installation.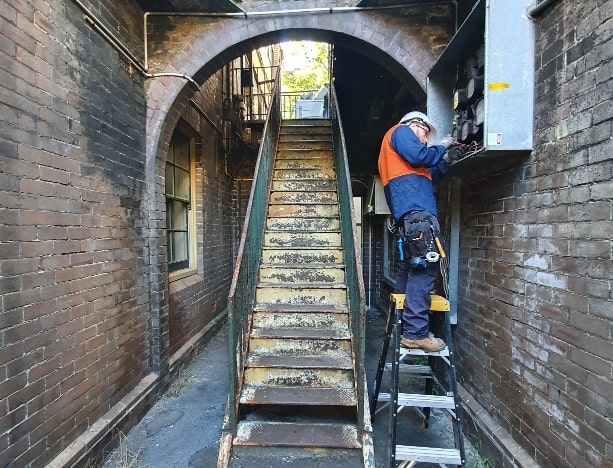 Why You Need an Electricity Meter?
An electricity meter measures the quantity of electric power your home or office property consumes. Different types of meters are available, each providing a unique display and recording of the incoming data. These details help your energy retailer to issue the monthly electric bill. 
Some residential properties install two meters:
The first-meter monitor and records the general energy consumption of your home.
The second-meter monitor and records electric energy consumed by the hot water tank.
If you're looking for simple and efficient ways to monitor your electricity usage, IZCO Electrical can help you with practical and feasible solutions. Call us on 0470 123 811 or message us through our "Contact Us" form today.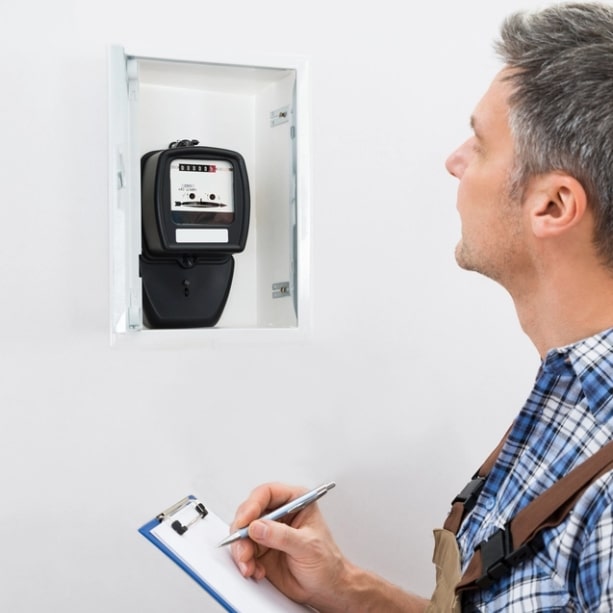 The Different Types of Electricity Meters
Interval Meter:
It measures the quantity of electricity consumed every 30 minutes. This type of electric meter installation lets your energy retailer break down the number of kilowatts consumed at different times of the day. Typically, homes using this power meter connection will select a set rate or a fee based on usage times.
Smart Meter: 
Smart meters are increasing in demand, as modern features and the precision it provides helps your energy provider to issue the applicable power readings. It works exactly as an interval meter, and the only difference is your energy provider reads it remotely.
Accumulation Meter: 
An accumulation meter is popular across residential properties in Sydney. It will measure the total electricity ingested during the day and night. A professional meter reader will record and calculate the overall electricity consumed, and accordingly, he will generate an electric bill.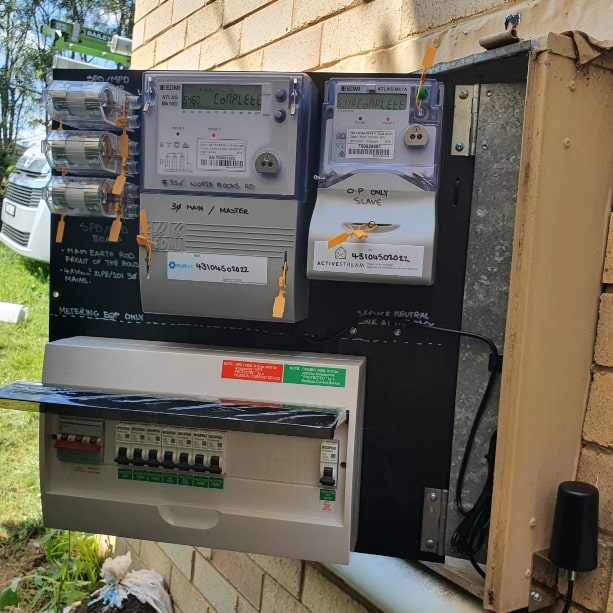 Why Choose Us Level 2 Electricians for Your Electrical Metering Needs
Using the specific meter installation procedures as approved by the Australian Energy Market Operator (AEMO), Izco Electrical's comprehensive meter installation services include
Single or three-phase meter installation.
Solar gross to net meter replacement.
Operational checks and wiring inspections.
Verification, calibration, accuracy, and fault testing.
Detection of irregular connections and equipment defects.
New connections with A©L or Origin Energy.
Electricity meter exchange and upgrades.
Meter disconnections, reconnections, and restrictions.
2Y/7 repairs to energy retailers metering devices.
Old electric meter replacement does not need to be a costly affair. Upgraded meter installation costs can be recouped in the savings you gain on your quarterly electricity bill. To take advantage of the ongoing savings upgrading to an interval or smart meter can bring, call Izco Electrical on 0Y70123811 for a free quote and expert advice.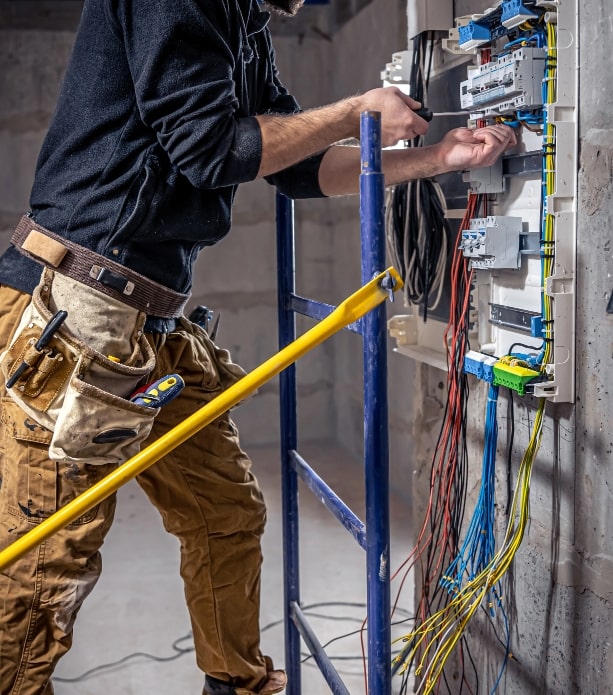 Our Lifetime Guarantee
Concerning the quality of our electrical services, you get peace of mind knowing that we are fully insured and provide a lifetime warranty on all of our electrical installations and repair works. In the unfortunate event of something going wrong, you remain protected.
When you need an expert and licensed electrician in Sydney, call IZCO Electrical on 0470 123 811 or book your job online today!
Testimonials
5 Star Service

"After our children moved out, we wanted to subsidise our income by converting their rumpus room into a granny flat to rent out. Izco took the nightmare of working out how much to charge for electricity out of our hands by installing a separate meter for the granny flat. Now our tenants receive their own bill and we don't have to worry about someone else running up our bills."
Neat and Tidy Job

"Our electricity bills have decreased substantially since upgrading our meter. Not only are we now charged off peak rates, but we can keep a closer eye on our usage. Thanks Izco!"
Frequently Asked Questions
What are the advantages of Smart meters?
The main advantage of upgrading your existing meter to an interval or smart meter is that you are able to monitor your electricity usage and adjust your habits accordingly. Moving tasks such as running the pool filter, dryer or dishwasher to off-peak times can assist you in lowering your electricity bills.
Also, there is no meter reader for the smart meters, as they send data to the server by an internal modem.
I want to rent out a granny flat on my property. Can I get a separate meter for my rental?
Absolutely. Splitting the electricity bill across two tenancies can be a financial minefield. Thankfully, Izco Electrical can assist you with electricity meter separation. Also known as Tenancy Separation, separating your granny flat's electricity usage from your own account ensures your tenant is billed a separate and accurate amount at the end of each billing period. It may even have the added bonus of removing you from the higher consumption bracket, reducing your tariffs.
Will my switchboard need an upgrade for solar installation?
Your Main Switchboard or Meter box contains all of the vital circuit breakers and safety switches that protect your property from electrical hazards. When you install a Solar Power System, you will also need some new breakers and switches to keep your property safe. These requirements mean you may need a switchboard upgrade to bring it up to date with the current Australian electrical standards.
As a general rule, most modern homes can accommodate the additional switches without needing any extra work. However, if you have a main switchboard without any free slots, a meter box with old ceramic fuses, or a backing board made of Asbestos, it will likely need an upgrade either before or during the solar installation.
Do I need a Smart Net meter for solar installation?
Yes, You will need a smart meter to install solar panels or batteries. If you already have a smart meter, your electricity retailer will only need to reconfigure it to allow you to send excess solar energy back to the grid.
If you have an old analogue meter, you will need to upgrade to a smart meter.
How much will my Meter upgrade cost?
The fees for meter alteration or exchange can vary depending on the distributor or meter electricity retailer, as well as the work required. We're unable to advise of these charges prior to receiving the application. That said, we'll contact you if your request attracts any non-standard charges.