Meter Installation
As meters monitor your electricity usage from the grid, meter installation, upgrades and repairs must only be undertaken by a Level 2 electrician. Traditional accumulation meters have a life expectancy of up to 30 years, so houses built before 1990 will likely to be needing to upgrade out of necessity rather than choice.
Top of the list of reasons to use a meter upgraded to regularly measure electricity usage intervals is the benefit of a reduction to your power bills.
But how does a meter work to reduce your bills? By monitoring your electricity usage at half hour intervals throughout the day, you are able to assess your usage, pinpoint large additions to your usage and adjust your habits to take advantage of off-peak tarrifs.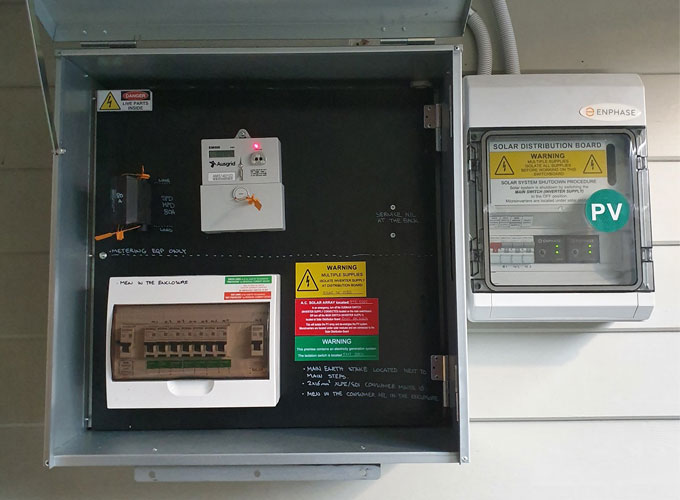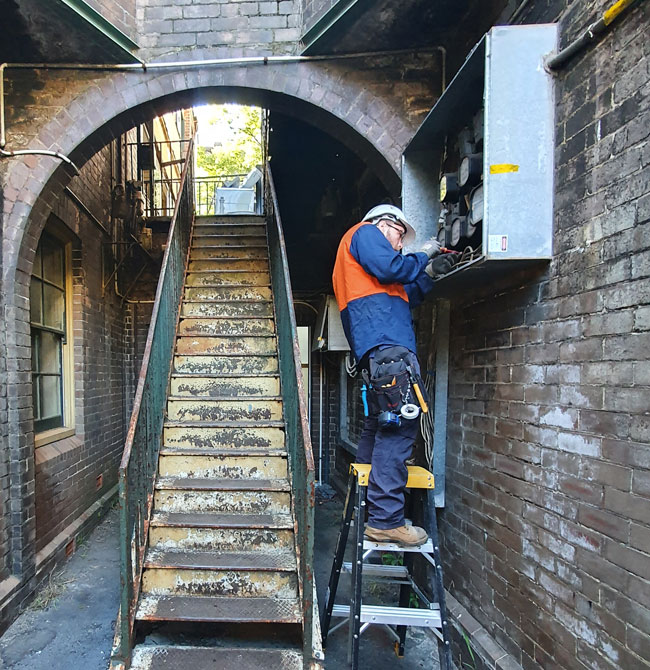 Why Use Us for Meter Installation?
Using the specific meter installation procedures as approved by the Australian Energy Market Operator (AEMO), Izco Electrical's comprehensive meter installation services include
Single or three-phase meter installation.
Solar gross to net meter replacement.
Operational checks and wiring inspections.
Verification, calibration, accuracy, and fault testing.
Detection of irregular connections and equipment defects.
New connections with AGL or Origin Energy.
Electricity meter exchange and upgrades.
Meter disconnections, reconnections, and restrictions.
24/7 repairs to energy retailers metering devices.
Old electric meter replacement does not need to be a costly affair. Upgraded meter installation costs can be recouped in the savings you gain on your quarterly electricity bill. To take advantage of the ongoing savings upgrading to an interval or smart meter can bring, call Izco Electrical on 470 123 811 for a free quote and expert advice.
Our Lifetime Guarantee
Concerning the quality of our electrical services, you get peace of mind knowing that we are fully insured and provide a lifetime warranty on all of our electrical installations and repair works. In the unfortunate event of something going wrong, you remain protected.
When you need an expert and licensed electrician in Sydney, call IZCO Electrical on 0470 123 811 or book your job online today!
Testimonials
Fantastic!

"After our children moved out, we wanted to subsidise our income by converting their rumpus room into a granny flat to rent out. Izco took the nightmare of working out how much to charge for electricity out of our hands by installing a separate meter for the granny flat. Now our tenants receive their own bill and we don't have to worry about someone else running up our bills."
Fantastic!

"Our electricity bills have decreased substantially since upgrading our meter. Not only are we now charged off peak rates, but we can keep a closer eye on our usage. Thanks Izco!"
Frequently Asked Questions
What are the advantages of meters?
The main advantage of upgrading your existing meter to an interval or smart meter is that you are able to monitor your electricity usage and adjust your habits accordingly. Moving tasks such as running the pool filter, dryer or dishwasher to off peak times can assist you in lowering your electricity bills.
I want to rent out a granny flat on my property. Can I get a separate meter for my rental?
Absolutely. Splitting the electricity bill across two tenancies can be a financial minefield. Thankfully, Izco Electrical can assist you with electricity meter separation. Also known as Tenancy Separation, separating your granny flat's electricity usage from your own account ensures your tenant is billed a separate and accurate amount at the end of each billing period. It may even have the added bonus of removing you from the higher consumption bracket, reducing your tariffs.
Why do you use AEMO approved procedures when installing meters?
As the Body corporate responsible for the administration and operation of the wholesale national electricity market in accordance with the National Electricity Code, AEMO are responsible for setting the standard in metrology procedures, processes and guidelines for the retail electricity market in Australia.