EV Car Charger Installation in Sydney
Electric cars have witnessed an upward demand in recent years. Per the market data, Tesla leads the electric car sales with its model 3 design (of 2019), followed by Hyundai Kona and Nissan Leaf in Australia. Switching to an electric car is beneficial as it can help you save money over time because you'll no longer need petrol/Diesel to power your vehicle.
A dedicated charging station for your particular EV can provide you with the quickest charging speeds. At IZCO Electrical, we are delighted to provide Tesla, BMW, Hyundai and Nissan electric car charger installation services for customers in and around Sydney!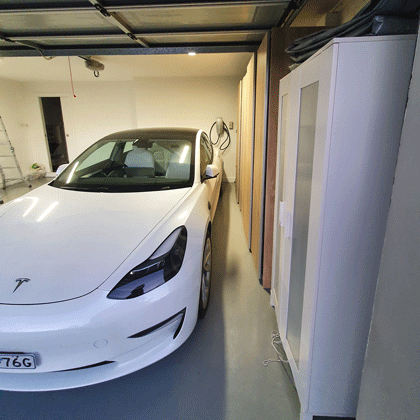 Certified Electricians Can install an EV Home Car Charging Station
When you have an EV Charger station at home, you can enjoy the convenience of plugging in your car before going to sleep at night and waking up to a fully charged vehicle. EV home charging stations should only be installed by an experienced and certified electrician. Call IZCO Electrical for assistance with your EV installation. One of our expert electricians will visit your home for an evaluation. Before offering you a quote, our technicians will assess your installation site and your home's electrical specifications.
IZCO Electrical technician can suggest to you what type of EV charging unit is best suited for your home and vehicle. Home EV charging station differs in ways that affect how your charger operates. So you need to consider the below-mentioned pointers:
Single Vs. three-phase electrical charger.
Plug type.
Socket Vs. tethered cable.
Software support.
Solar charge.
With different alternatives, it can get confusing for new EV owners to make a decision. Luckily, IZCO Electrical has experience installing different types of EV home charging stations. We can help you to choose the best EV charger and help complete your EV charge home install. Home charger installations are accomplished adhering to Australian regulations. Besides, we will provide you with care and maintenance instructions for your new home charging station.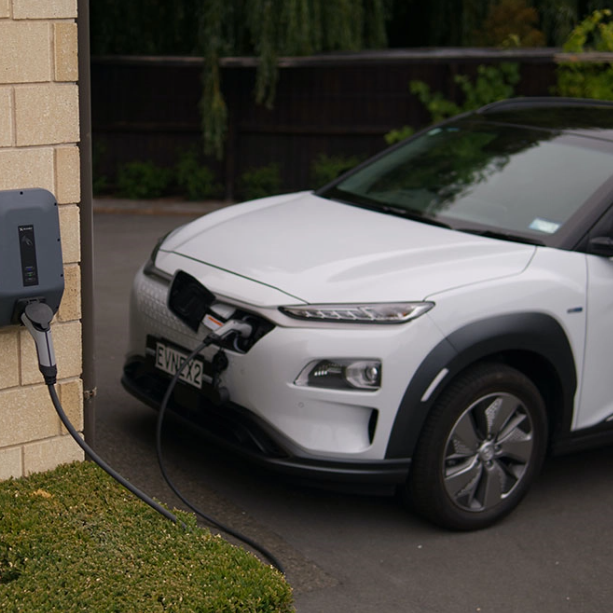 Tesla EV Charger Installation
Depending on the configuration of your garage and how easy it is to access your electrical system, this process will take a day or two. And once we install the wiring, inserting the actual charger would not take more than an hour or so. Once it is set up, we will test and inspect it to make sure you're getting the desired charging speeds. By installing a dedicated Tesla charging station, you'll enjoy three times faster charging speeds compared to a traditional wall outlet. And in most cases, you will reach full battery capacity overnight, making your vehicle ready for the drive in the morning.
Hyundai EV Charger Installation
The entire procedure for installing a Hyundai EV charger is similar to installing a Tesla. Site inspection is carried out to know if there is sufficient space and required electrical infrastructure to house the charger. Once the space and required electrical infrastructure are set up, we will install the charging station and test that everything works appropriately. A charging station is perfect for your Hyundai EV, and you can reach a full charge in around three to nine hours(Depending on the single or three-phase charger).
Nissan EV Charger Installation
Installing a Nissan EV charger is similar to the other two vehicles already discussed. Initial site inspection is performed to ensure there is sufficient space and essential electrical infrastructure to install the EV charging station. Any modifications or upgrades required to the site are performed before the EV charger installation. Once everything is set up, we install your new Nissan EV charging station and make sure it operates optimally. All it takes is around six to eight hours to charge your Nissan Leaf to full capability, making it easier for your vehicle to get ready for the drive each morning. A distinctive feature of Nissan EVs is their capability to provide power back to your home when required, which can be convenient in case of a temporary power failure.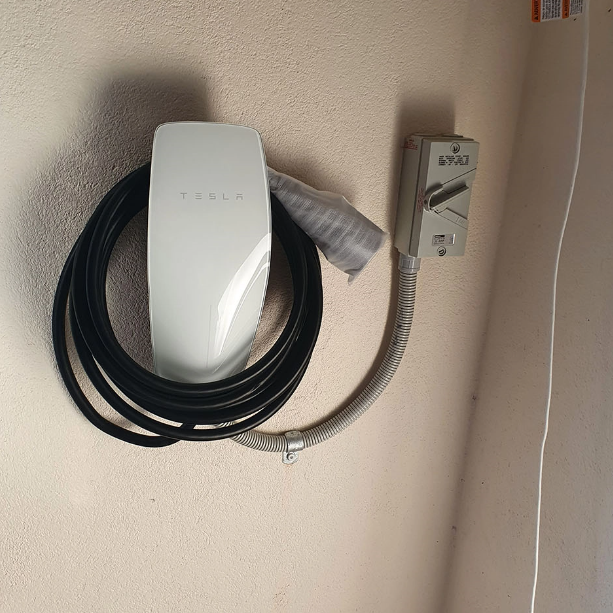 Considerations before Installing EVSE (Electric Vehicle Supply Equipment)
Choose a certified electrician to install your Electric Vehicle Supply Equipment. Cable length will decide how flexible your parking options will be. The cable can get heavier – typically, 3kg for 5m cable and 6kg for 10m cable.
E-Mobility Charging Stations Should Be Linked Using Its Cable
No extra appliances should be linked to the cable leading from the fuse box to the charging station. The use factor will be consistently estimated to 1 because it takes a long time to fully load the batteries of an electric vehicle. The dedicated circuit feeding the charging station or wall box will be required following the AS3000 standards. The connected load of the charging station ought to be 100% honoured.
Use the Appropriate Cable for EV Charging Load
Using the appropriate cable is paramount because if too thin cables are used, then they can become hot and there is a risk of the cables burning. If the charging current is 16A or higher, we recommend a cable with a minimum cross-section area of 2.5 mm2 or above, facilitating the vehicle to be charged with a charging power of 11-22 kW. For a 3-phase charger, a 5-conductor supply cable should be used. The inner diameter of the cable relies on factors, including cable length, installation type, potential drop and environmental temperature. Thus, it is highly desirable to get a certified electrician to ascertain what diameter cable you need. We advise preparing cables for a three-phase connection where possible so that you can use them in the future as well. Futuristic electric cars will have faster-charging speeds and bigger battery capacities.
The RCD (Residual Current Device) for Safety in EVs
The RCD (Residual Current Device) is in place to avert electric shocks. An RCD harmonises the electric current in the neutral and live wires, to and from the appliance, in the electric car. If these currents are no longer poised – For instance, if a residual current travels through the bodywork of the car or the driver to the floor, the RCD is activated and disrupts the circuit. Each charging station ought to be integrated with its RCD. A diversity factor of 1.0 for safety exists, which means that each circuit must be separately shielded.
Types of RCD (Residual Current Devices)
The 'Type A' RCD is a standard RCD protection switch certified electricians carry, which only registers specific fault currents.
Different chargers in the EVSE range come with an integrated RCD 'Type A' or 'Type B'.
'Type B' RCD is sensitive to all currents, identifies all types of AC & DC residual currents, and is perfect for charging station installation. It is a recommended RCD device.
Installing the perfect circuit breaker for your charger
Makers of EV charging stations recommend circuit breakers with the tripping characteristic 'C'. The circuit breaker ought to be in alignment with the nominal current, in the case of the necessary charging power. It can unfold a likely safety danger, so ensure that the installation is only performed by a certified and experienced electrician. Licensed electricians and technicians are accountable for making sure that all existing standards and installation regulations are followed. The nominal current is the current imbibed by electrical devices. The nominal current of the circuit breaker that you have selected should never slip below the reading appearing on the charging station's label.
If you require more information on our EV charger installation & maintenance services, feel free to call the experts at IZCO Electrical on 0470 123 811, and we would be delighted to guide you!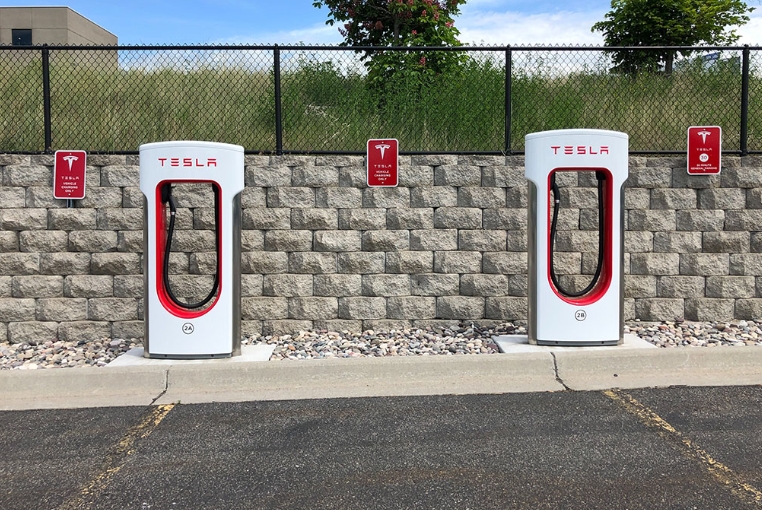 Our Lifetime Guarantee
Concerning the quality of our electrical services, you get peace of mind knowing that we are fully insured and provide a lifetime warranty on all of our electrical installations and repair works. In the unfortunate event of something going wrong, you remain protected.
When you need an expert and licensed electrician in Sydney, call IZCO Electrical on 0470 123 811 or book your job online today!